Portal Glass Florida offers outstanding service to any size project. Our services are specifically designed to adjust to your individual project needs. We guarantee a high-quality job in a timely manner and within budget. You will never have to worry about hidden fees. You can trust that our recommendations are the best for your project. Our services include free estimates, engineering consultations, permitting services, and installations.
We do the hard work so you can relax and enjoy the finished product. Contact us to arrange for a consultation regarding your project today!
Meet Daniel Zuloaga, CEO & Owner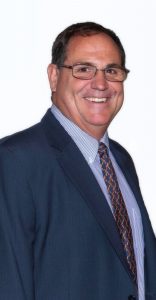 Daniel Zuloaga founded Portal Glass Florida in 2014 after more than 25 years of construction experience. He began his career at a very young age, helping his father in several projects while getting his degree in Civil Engineering. During his college years, along with his brother and father, they founded a Construction Company in Venezuela. For more than a decade, he had direct involvement in a broad range of successful projects throughout Venezuela. During all these years he gained experience in Project Coordination, Estimating, Drafting and Design, and first hand field supervision.
Looking to further his expertise, Daniel came to Naples to work as a General Manager in a Window and Door Manufacturing Company. Daniel has held a wide variety of assignments in the Window and Door Industry including fabrication of Windows, Doors and Automatic Doors. Daniel has extensive knowledge in the construction industry with experience managing large and complex projects.
Utilizing the skills and experiences he acquired both in school and in the field, on two different continents, he established Portal Glass Florida in 2014.
As a general contractor with a degree in civil engineering and a Master of Science in Telecommunications, Daniel offers his clients a wide knowledge with ample variety of solutions.
Daniel is responsible of overseeing the day-to-day operations and long-range planning of Portal Glass Florida. He ensures that owners receive the best solutions to their complex problems and contract needs.
The more challenging the project, the better!